Our Family rooms (50m²), composed of 2 communicating Deluxe rooms, can accommodate up to 4 people and benefit from a breathtaking view of Lake Geneva, the mountains and the Alps thanks to a large bay window.
Everything for your comfort
Rooms feature a functional work desk and an environmentally-friendly, self-regulating temperature control system.. They feature a pleasant relaxation area with a spiked orange-coloured bench seat installed on a bow window or next to a large bay window.
In addition, we are pleased to offer you a plasma screen including the Canal+ channels (CANAL+ Cinema, CANAL+ Series, CANAL+ Sport, CANAL+ Family, EUROSPORT, PLANETE +, Nat Geo WILD, Disney Channel, Disney Cinema, Piwi +, ...) + 100 national and international channels. Something to entertain young and old alike.
The Lake Geneva Hotel is Minergie-certified. Ventilation is automatically controlled throughout the hotel and in the guest rooms. Find out more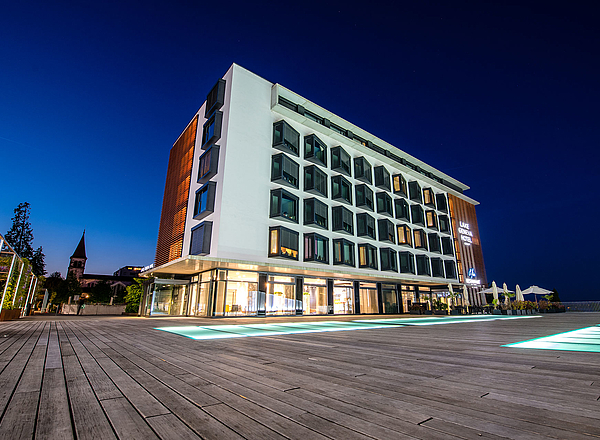 Classic Rooms
Our classic 18m² rooms, with a zen and soothing design, offer a beautiful unobstructed view of the park and the church.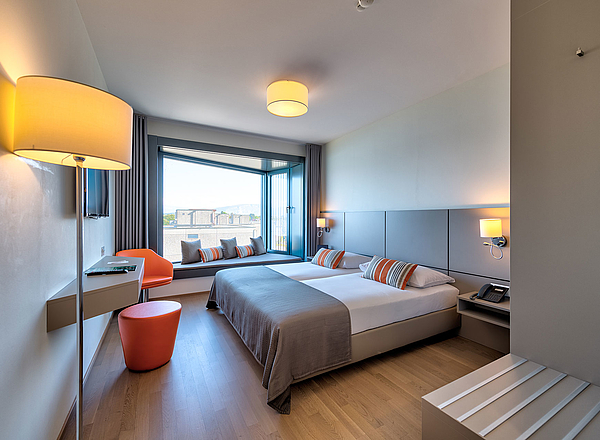 Superior Rooms
All our 20m² superior rooms have an unobstructed view of Lake Geneva, Mont Blanc and the mountain ranges thanks to a unique architectural element: a window that projects onto the hotel's facade (bow-window), or a large bay window.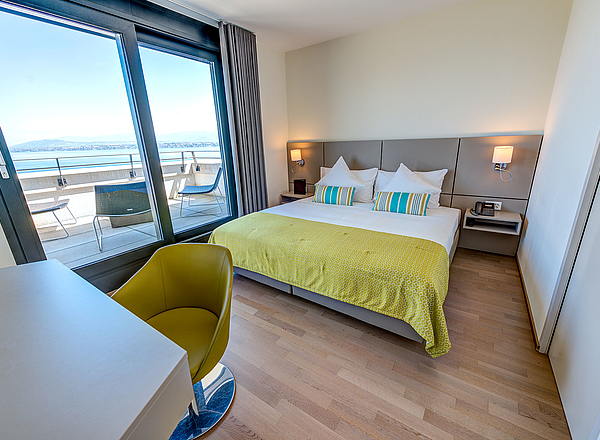 Junior Suites
Facing the lake and located on the top floor, our two 35m² Junior Suites enjoy a unique panoramic view of Lake Geneva thanks to a large bay window and a magnificent private terrace of 17m² allowing you to fully enjoy the landscape.